About Us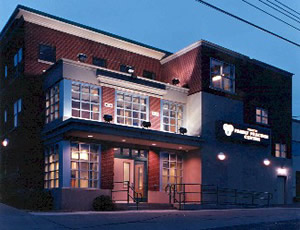 Duluth Family Medicine Clinic is staffed by full-time family doctors as well as residents—doctors in training. We've been training doctors at our clinic since opening in 1975. Our residents are in their first, second, or third year in the Duluth Family Medicine Residency Program. This long-standing program is a joint effort between Essentia Health, St. Luke's, and the University of Minnesota.
After graduating from medical school, a doctor must complete a family medicine residency program to become a family medicine doctor. The Duluth Family Medicine Residency Program receives hundreds of applications each year. From those applicants, we choose our new promising doctors to practice at our clinic.
We offer an intimate setting for these new doctors to practice using the latest advances in medicine. Residents work alongside our experienced medical staff and spend time working at St. Luke's and Essentia Health. Our medical staff and residents enjoy building personal relationships with their patients and learning their history. We see patients of all ages and would like to welcome you and your family.